This one's an oscilloscope connected to a computer using the USB bus. This is probably the cheapest oscilloscope on the market, but maybe also the worst... The scope can only record 15479 samples per second.
Update:
As this project is quite old already, being from 2007, it only works with the old Windows XP system. Thus I would advice against building this yourself.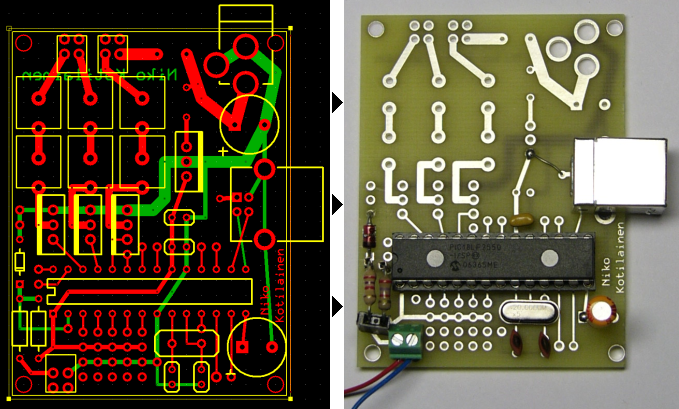 Screenshots:
The signals in the screenshots have been generated using a Meter International Corp. FG-503 DDS function generator.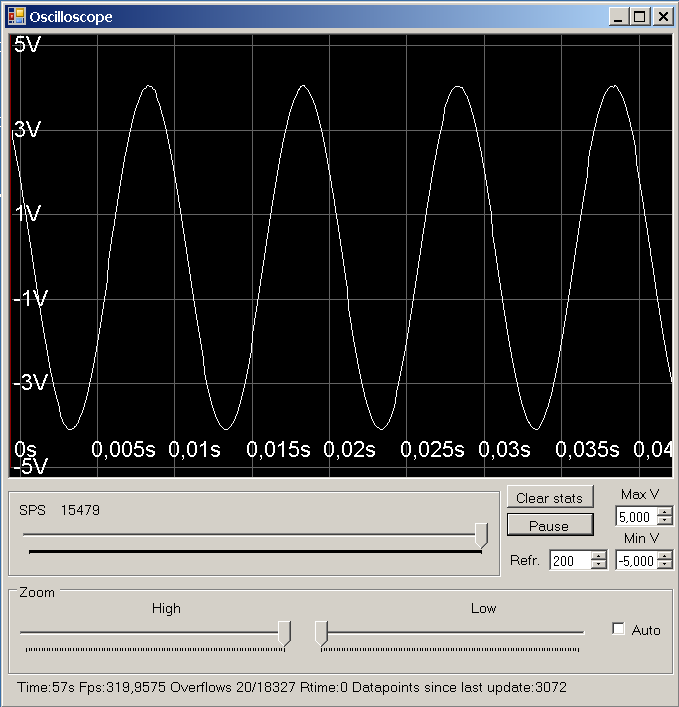 A 100Hz sinusoid signal with 4V amplitude.
| | | | |
| --- | --- | --- | --- |
| | | | |
| A 100Hz sinusoid signal with 30mV amplitude. | A 100Hz sinusoid signal with 4V amplitude measured with 100 samples per second. You can see from the resonance that either the signal or the scope isn't exactly at 100Hz... | A 100Hz triangle signal with 4V amplitude. | A 50Hz square wave with 4V amplitude. |